LET'S MEET IN LYON
December 1, 2018

-

December 2, 2018

30€
Event Navigation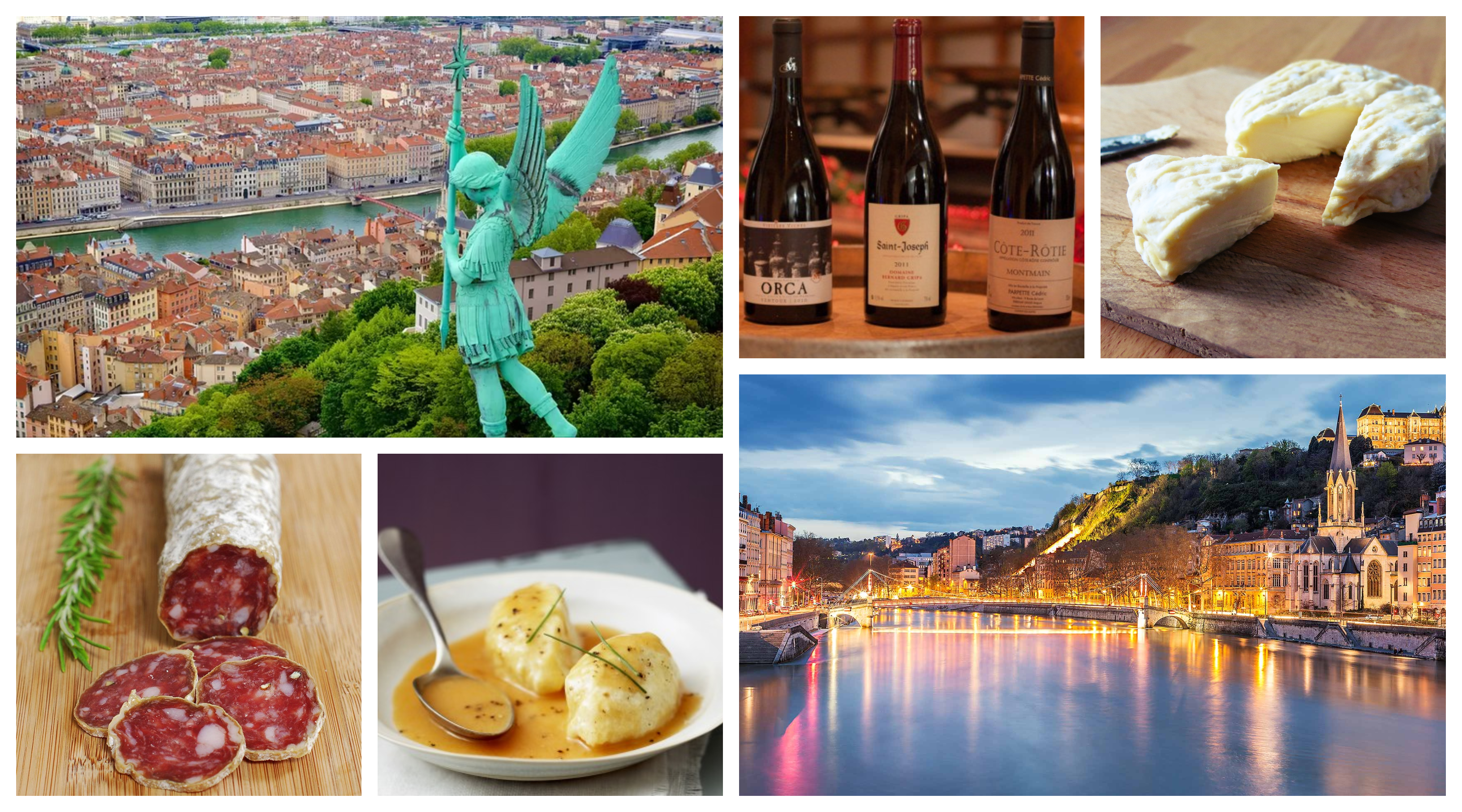 Food Connects People is organizing a new workshop in Lyon!
For the workshop every participant should bring a recipe from home (a recipe that he/she loves or a recipe from his/her grandmother or a recipe from where he/she was born). During the workshop we'll tell the stories of these recipes, we'll tell what they mean to us and how it connects us with our past, our family, the culture and the territory.  We'll cook those recipes together where we'll be divided in teams and one will learn how to cook the recipe of another.
The workshop will be a unique occasion for the interactions of local participants (people from Lyon) and guest participants who come from outside of France.
Here is the complete program:
1st December Saturday
Saturday is dedicated to get to know each other and to discover Lyon and its gastronomic scenic spots together.
Saturday noon at 14:30: meeting at Gargagnole and having a long lunch with local food and wine, discussing Lyon's food traditions.
Saturday afternoon and evening : visiting Lyon all together with Lila,  our local guide.

2nd December Sunday
Sunday is dedicated for the cooking workshop. For the workshop, Josi and Moi are generously hosting us at their place,
Le Cinoche
.
Sunday late morning at 11:00: meeting at the local market to do the shopping together for the recipes brought from home.
Sunday noon:
a quick lunch at the workshop location,
Le Cinoche,
with delicious local cheese, salumi, bread and wine.
Sunday early afternoon: sharing the stories of our recipes, discussing how they connect us to our interior and exterior world.
Sunday late afternoon and dinner: cooking and eating all together.
How to participate?
First please write us (info@foodconnectspeople.com) to ask for availability. If we confirm, you will need to pay the participation cost (30 €) and then (if necessary) you can book your flight tickets.
Note that the workshop is available only for the members of Food Connects People. If you are not a member yet, please click here.
…And hurry up!!! Because the participation is limited to 20 people max (10 locals and 10 guests from outside of Lyon) and the event registration closes by November 24!
Payment details
Bank transfer into the FOOD CONNECTS PEOPLE account by specifying your name, surname and "Lyon Workshop Participation" in payment reason:
Bank name: CASSA CENTRALE BANCA CREDITO COOPERATIVODEL NORD EST SPA
Account holder: FOOD CONNECTS PEOPLE
IBAN Code: IT81T0359901899050188532320
Account address: Via Cortiveder 11 Fornace (TN) 38040 Italy
BIC: CCRTIT2TXXX
Cost details

The participation fee includes the lunch, the workshop and the dinner of Sunday. For the accommodation please contact us, we'll try to organize free accommodation thanks to the hospitality of local participants from Lyon.